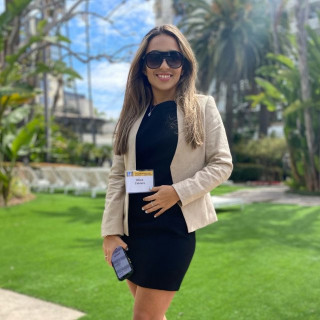 | | |
| --- | --- |
| Name: | Alice M Cabrera Esq. |
| Location: | Puerto Rico, Bayamon County, Bayamon |
| General Information: | 15 years of experience|Trademarks, Intellectual Property, Business Law …|New Hampshire, Puerto Rico, USDC for the District of New Hampshire, USDC for the District of Puerto Rico |
| Contact Information: | |
Attorney Cabrera has represented businesses from various industries, including arts, fashion, electronic payment processing, apparel, media, entertainment, retail, nutraceutical, cannabis, pharmaceutical, food, restaurants, healthcare, and education, among others. Her clients have ranged from entrepreneurs, doctors, artists, writers, designers, and engineers to other innovative professionals seeking to protect and profit from their creations.
Throughout her professional career, Alice Cabrera has worked alongside her clients to help them achieve their goals in the most efficient and effective manner possible. Her ability to combine her business and intellectual property knowledge makes her a valuable asset to any client seeking legal representation in these areas.
Alice's practice areas include trademarks, intellectual property, business law, communications and internet law, and entertainment and sports law. She has experience with trademark litigation and registration, business contracts, business dissolution, business finance, business formation, business litigation, franchising, mergers and acquisitions, and partnership and shareholder disputes. In addition, she has experience with internet law, media and advertising, and telecommunications law. Her expertise in entertainment and sports law makes her a valuable asset to clients in these industries.
Alice is admitted to practice in several jurisdictions, including New Hampshire and Puerto Rico. She is a member of the New Hampshire Bar Association and is admitted to practice in the USDC for the District of New Hampshire and the USDC for the District of Puerto Rico. She offers a free consultation and accepts credit cards. Alice is fluent in both English and Spanish, making her an ideal choice for clients with diverse backgrounds.
In recognition of her outstanding legal skills and dedication to her clients, Alice has been honored as a Rising Star by Super Lawyers. This prestigious award is a testament to her commitment to excellence and her ability to deliver results for her clients.
Alice is an active member of several professional associations, including the National Association of Consumer Advocates and the New Hampshire Bar Association. She is committed to staying current on legal developments and contributing to the legal community. Her activities within these associations include:
Debtor Defense
Automobile Fraud
Alice has also obtained various certifications throughout her career, demonstrating her expertise and commitment to her profession. She is a highly skilled and knowledgeable attorney who is dedicated to providing her clients with the highest level of legal representation.