Angel Francisco Caban-Bermudez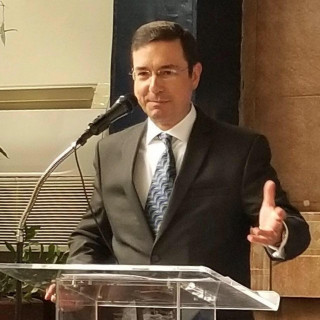 | | |
| --- | --- |
| Name: | Angel Francisco Caban-Bermudez |
| Location: | Puerto Rico, Caguas County, Caguas |
| General Information: | 21 years of experience|Construction Law, Insurance Claims, Collections …|Puerto Rico |
| Contact Information: | |
Angel's qualifications and achievements include:
Planned, drafted, and negotiated the Request for Proposals and Design/Build Contract for the multi-million dollar development of the first multi-story WAL-MART SUPER CENTER at Santurce, Puerto Rico.
Successfully prosecuted to trial and settled an arbitration of delay damages for $1.0 million against the EXPORT DEVELOPMENT CORPORATION OF P.R. for the construction of warehouse facilities in Guaynabo, P.R.
Prosecuted, defended, and structured settlements of multiple litigation with contractors, subcontractors, and material men within months, related to the planning and remodeling of a shopping center development in Guayama, Puerto Rico for La Casa de Los Tornillos' affiliate.
Defended and settled a $2.0 million delay and consequential damages complaint against MUÑOZ-BERMÚDEZ HOLDINGS' affiliate by a construction contractor, its Chapter 7 Trustee in bankruptcy, its subcontractors, and material men of the development of a hospitality and historic-restoration development, Ponce-RAMADA at Ponce's Plaza Las Delicias.
Caban-Bermudez's practice areas are extensive, covering a wide range of legal issues. He has a strong background in construction law, including construction contracts, defects, liens, and litigation. Additionally, he is experienced in insurance claims, collections, real estate law, personal injury cases, business law, appeals and appellate cases, estate planning, foreclosure defense, government and administrative law, landlord-tenant disputes, maritime law, municipal law, products liability, and trademark litigation and registration. His comprehensive knowledge in these areas is a testament to his versatility and proficiency in the legal field.
Caban-Bermudez is admitted to practice law in Puerto Rico since 2002 and in the 1st Circuit since 2002. He is fluent in both English and Spanish, both spoken and written. Furthermore, Caban-Bermudez does not charge any fees for his legal services, demonstrating his commitment to providing accessible legal representation to those who need it. His skills, knowledge, and dedication make him an excellent candidate for any legal position.
Mr. Caban-Bermudez's expertise has been recognized with numerous awards, including the "Outstanding Young Lawyer of the Year" award from the Puerto Rico Bar Association. He has also been recognized for his contributions to the legal community, having been named a Fellow of the American Bar Foundation.
Mr. Caban-Bermudez is an active member of several professional associations, including the Puerto Rico Bar Association and the American Bar Association. He has also served in leadership roles for these organizations, including as a member of the Board of Directors for the Puerto Rico Bar Association.
In addition to his legal credentials, Mr. Caban-Bermudez is a Certified Public Accountant, having earned his certification from the Puerto Rico Society of Certified Public Accountants. This unique combination of legal and financial expertise makes him a valuable asset to clients seeking counsel on complex business matters.
In addition to his publications, Angel has also presented at various speaking engagements, sharing his knowledge and insights with other legal professionals. While specific details about his speaking engagements are not available, it is clear that Angel has a talent for engaging with audiences and delivering compelling presentations.
Overall, Angel Francisco Caban-Bermudez is a skilled and experienced lawyer who has made significant contributions to the legal community. His expertise in arbitration and dispute resolution, as well as his ability to communicate complex legal issues effectively, make him a valuable asset to any organization.