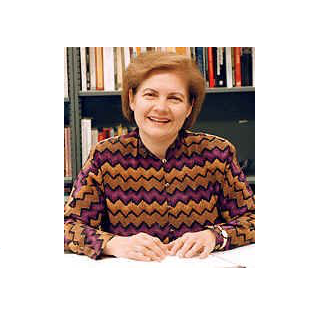 | | |
| --- | --- |
| Name: | Blanca G. Silvestrini |
| Location: | Puerto Rico, San Juan County, San Juan |
| General Information: | 34 years of experience|Probate, Estate Planning, Real Estate Law|Puerto Rico |
| Contact Information: | |
Attorney Silvestrini is a renowned legal scholar and has taught law courses at prestigious institutions such as Stanford Law School, the University of Puerto Rico, and the Law School of the University of Connecticut. She has also served on the board of several national organizations, including a three-year term on the Board of Directors of the Law and Society Association, which brings together legal scholars from around the world.
Attorney Silvestrini has made significant contributions to legal scholarship through her extensive writings on various topics such as Latinos/as civil rights in the United States, workers' rights, and the Puerto Rican legal system. She has been recognized for her outstanding work and has been a Visiting Scholar at Harvard University several times and a Fellow of the Center for Advanced Study in the Behavioral Sciences at Stanford University.
Blanca's primary practice areas include probate, estate planning, and real estate law. She is adept at handling complex probate administration and litigation matters, as well as will contests. In addition, Blanca has a deep understanding of estate planning and is experienced in guardianship and conservatorship, estate administration, and wills. She also has a wealth of knowledge in residential real estate law.
In addition to her primary practice areas, Blanca has experience in a range of other legal fields. She is a licensed attorney in Puerto Rico and is admitted to practice before the Colegio De Abogados y Abogadas De Puerto Rico and the Tribunal Supremo RUA 9039 since 1988. Blanca also offers her services at no cost to her clients. She is fluent in both English and Spanish, both spoken and written.
Blanca has been recognized for her outstanding contributions to the legal profession with several awards. Although the details of these awards are not specified, they are a testament to her dedication and hard work in the field.
Blanca is an active member of several professional associations, including the Law and Society Association and the Puerto Rican Bar. She currently serves on the Board of Directors for the Law and Society Association, where she has been a member for two terms. Her involvement in these associations highlights her commitment to staying up-to-date with the latest developments in the legal industry.
Blanca has not specified any certifications she holds, but her extensive experience and involvement in professional associations demonstrate her expertise in the field. Her passion for law, combined with her exceptional skills and knowledge, make her an invaluable asset to any organization she works with.