Carlos Javier Sagardía-Abreu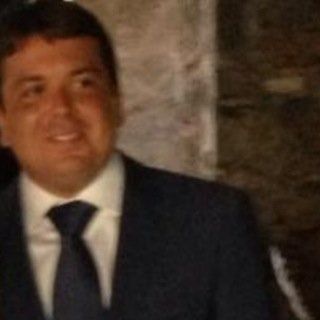 | | |
| --- | --- |
| Name: | Carlos Javier Sagardía-Abreu |
| Location: | Puerto Rico, San Juan County, San Juan |
| General Information: | 14 years of experience|Criminal Law, Domestic Violence, Employment Law …|District of Puerto Rico, Puerto Rico |
| Contact Information: | |
Mr. Sagardía-Abreu collaborates closely with his father, Antonio M. Sagardía-De Jesús, ex Attorney General for the Commonwealth of Puerto Rico and highly regarded criminal defense attorney. Throughout his career, Mr. Sagardía-Abreu has been involved in various highly visible matters and has substantial experience handling high profile litigation. He has successfully represented individuals and corporations in both criminal and civil cases, earning him a reputation as a highly skilled and knowledgeable litigator.
With a wealth of experience in criminal and civil litigation, Mr. Sagardía-Abreu is a trusted advisor to his clients. He is dedicated to achieving favorable outcomes for his clients and is committed to providing exceptional legal representation. Mr. Sagardía-Abreu's practice is marked by his attention to detail, thorough preparation, and persuasive advocacy. His outstanding legal skills have earned him a reputation as one of the top litigators in Puerto Rico.
Carlos's expertise spans across many practice areas, including Criminal Law, Domestic Violence, Employment Law, Immigration Law, Medical Malpractice, Personal Injury, and White Collar Crime. He is also well-versed in Federal Litigation. Carlos has been admitted to practice in the District of Puerto Rico, Puerto Rico, and the 1st Circuit since 2009.
Carlos is fluent in English and Spanish, and he is proficient in written Italian. He offers personalized legal services, and his fee structure varies depending on the individual circumstances of each case. For more information on rates and retainers, please contact him at carlos.sagardia@gmail.com.
Prior to joining Sagardía Law Offices, Carlos worked as an associate at Cancio, Nadal, Rivera & Díaz, where he represented Puerto Rico's public corporations in a variety of labor law claims before all Puerto Rico Courts and administrative forums, including the National Labor Relations Board and the Puerto Rico Department of Labor and Human Resources. He also gained valuable experience as a litigation associate at ONeill & Borges, LLC, where he represented corporate clients in civil and commercial litigation, including antitrust claims, collection of monies, distribution and franchising, bankruptcy and class actions, among others. Additionally, Carlos worked as an associate at Schuster & Aguiló, LLC, where he defended multinational companies from various industries, including pharmaceutical, hospitality, and manufacturing, in a myriad of labor and employment claims.
Carlos has been recognized for his outstanding work in the legal field and has received numerous awards. He is an active member of the American Bar Association and maintains his certification in good standing. Carlos is dedicated to providing his clients with the highest quality legal representation and is committed to achieving the best possible outcomes for each and every client.