Fernando O. Zambrana Aviles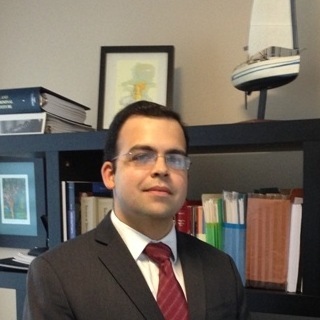 | | |
| --- | --- |
| Name: | Fernando O. Zambrana Aviles |
| Location: | Puerto Rico, San Juan County, San Juan |
| General Information: | 15 years of experience | Criminal Law, Immigration Law, Civil Rights … | Puerto Rico |
| Contact Information: | |
Mr. Zambrana-Aviles later obtained his Juris Doctor degree from the University of Puerto Rico, School of Law. During his time there, he participated in the Immigration Clinic, where he assisted clients in removal cases, adjustment of status under the Cuban Adjustment Act, among others. After admission to the bar, he continued working in the immigration law field, representing clients in family and employment-based immigration petitions, consular matters, and removal (deportation) cases. He has also tried cases and represented individuals, municipalities and corporations before the US District Court and the Courts of Puerto Rico in environmental litigation, labor and employment law, civil rights and constitutional claims, foreclosures, criminal cases, collection of monies, and in claims against the United States based upon the Federal Torts Claims Act.
In addition to his extensive experience in immigration and general law, Mr. Zambrana-Aviles has also demonstrated his expertise in bankruptcy law. He was part of the three-attorney team, led by retired Bankruptcy Judge Gerardo A. Carlo-Altieri, in charge of representing Casiano Communications, Inc., owner of Caribbean Business, Imagen, and other widely circulated magazines, during its Chapter 11 reorganization. He also served as an adjunct professor at the Pontifical Catholic University of Puerto Rico (PUCPR), School of law during 2011, where he taught a regular course on Immigration Law.
Mr. Zambrana Aviles has extensive experience in various areas of law. He is particularly skilled in criminal law, where he has worked on cases related to criminal appeals, drug crimes, fraud, gun crimes, internet crimes, sex crimes, and violent crimes, among others. He is also well-versed in immigration law, including asylum, citizenship, deportation defense, family visas, green cards, and investment visas, among others. Additionally, he has experience in civil rights, collections, bankruptcy, appeals, DUI & DWI, medical malpractice, and general torts. Mr. Zambrana Aviles is also a Notary Public.
Mr. Zambrana Aviles is admitted to practice in Puerto Rico, the 1st Circuit, and the U.S. District Court for the District of Puerto Rico. He accepts credit cards, including Visa, MasterCard, and American Express. His standard contingency fees are 33% for collection and general torts (damages) cases, but he determines contingency fees on a case-by-case basis. For information on hourly rates, payment plans, and other billing matters, please contact his office to schedule a consultation.
Mr. Zambrana Aviles is fluent in English, Spanish, and Russian. He is an effective communicator and a dedicated advocate for his clients. His language skills enable him to work with clients from diverse backgrounds and provide them with the legal services they need.
Mr. Zambrana Aviles has received various accolades throughout his career and is a respected member of several professional associations, including the Criminal Justice Act Panel of the U.S. District Court for the District of Puerto Rico, the Federal Bar Association, and the American Immigration Lawyers Association. He is also a Certified Notary Public by the Puerto Rico Supreme Court.
In addition to his legal practice, Mr. Zambrana Aviles has taught the Immigration and Nationality Law course at the Catholic University of Puerto Rico, School of Law. He was also an Associate at Herrero & Herrero Law Offices, where he managed the office's appellate practice before the Puerto Rico Court of Appeals and Supreme Court and represented municipalities, individuals, and corporations in a wide range of legal matters.
Mr. Zambrana Aviles is the author of several articles on international law, including "The Israeli-built Separation Wall in the West Bank," which was published in the University of Puerto Rico School of Law Law Review. His insightful analysis of this controversial topic showcases his ability to provide valuable insights on complex legal issues.
In addition to his publications, Mr. Zambrana Aviles has also been invited to speak at various conferences and events. His speaking engagements have included topics such as international human rights law and the role of international law in global governance. Mr. Zambrana Aviles has demonstrated his ability to communicate complex legal concepts to a wide range of audiences and has received high praise for his engaging and informative presentations.