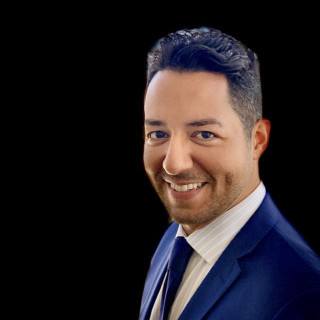 | | |
| --- | --- |
| Name: | Fidel Osorio |
| Location: | Puerto Rico, San Juan County, San Juan |
| General Information: | 12 years of experience | Immigration Law | Puerto Rico, Puerto Rico |
| Contact Information: | |
Mr. Osorio has advised companies and individuals on the laws, incentives, and tax credits offered by the Government of the Commonwealth of Puerto Rico to promote economic development on the island, particularly Act 27-2011 for the Film Industry.
As part of his practice in entertainment law, he provides advice to film producers, producers of concerts and special events, companies, and professional associations related to the entertainment industry, such as the Association of Producers of Public Shows.
In the area of immigration law, Mr. Osorio manages work visas for investors and petitions for both companies and individuals. He is also a trial lawyer at the Immigration Courts of the United States Department of Justice.
Mr. Osorio is admitted to act as Notary Public in the Commonwealth of Puerto Rico. Additionally, he is an officer in United States Army with the rank of Captain of the JAG Corps, showcasing his dedication to serving his country. With his extensive experience and expertise in civil law, immigration law, and entertainment law, Mr. Osorio is a valuable asset to any legal team.
Fidel's practice areas include a wide range of Immigration Law services, such as Asylum, Citizenship, Deportation Defense, Family Visas, Green Cards, Immigration Appeals, Investment Visas, Marriage & Fiancé(e) Visas, Student Visas, Visitor Visas, and Work Visas. He has also worked on additional practice areas that have expanded his knowledge and expertise in the field of law.
Fidel is admitted to practice law in Puerto Rico, Colegio de Abogados y Abogadas de Puerto Rico. He has been practicing law since 2010, and his ID Number is 17945. Fidel is committed to providing his clients with the highest quality legal services, and he does not charge any fees for his services.
In addition to his legal expertise, Fidel is fluent in both English and Spanish, which allows him to communicate effectively with clients from diverse backgrounds. He can speak and write both languages with ease, making it easier for his clients to understand the legal processes involved in their cases.
Fidel's expertise has earned him several awards, including recognition for his outstanding work in the legal field. His dedication and commitment to his clients have been acknowledged by his peers and the legal community.
Fidel is an active member of the AMERICAN IMMIGRATION LAWYERS ASSOCIATION (AILA). He currently serves as a member of the organization and has contributed to several initiatives. As a member of AILA, Fidel has access to the latest legal developments and resources, which he uses to provide the best possible service to his clients.
In addition to his professional associations, Fidel has also obtained various certifications that demonstrate his expertise in the legal field. These certifications attest to his knowledge and skills and are a testament to his commitment to continuing education and professional development.