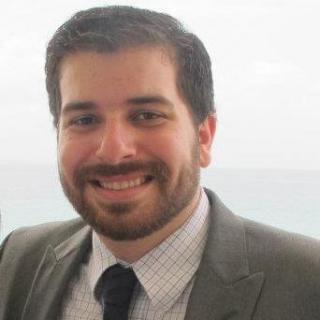 | | |
| --- | --- |
| Name: | Jose A. Moreda del Valle |
| Location: | Puerto Rico, Ponce County, Ponce |
| General Information: | 12 years of experience|Collections, Bankruptcy, Business Law …|Puerto Rico |
| Contact Information: | |
Attorney Moreda del Valle has extensive experience in various areas of law, including probate, contract litigation, medical malpractice cases, and banking matters. He has managed over a thousand loans at any one time and headed the Creditors Rights in Bankruptcy Department at a Law Firm in Ponce, PR, where he worked from 2011 to 2016. In 2017, he established José A. Moreda del Valle Law Office, where he continues to provide Legal Services in multiple areas, particularly in Civil Litigation and Banking Matters, including Creditors Rights in Bankruptcy, and Commercial and Mortgage Foreclosures.
Attorney Moreda del Valle is a member of the Puerto Rico Bar Association, the Puerto Rico Bankruptcy Bar Association, and the American Bankruptcy Institute. He is also an experienced Notary Public, particularly in Mortgage Closings and Commercial OREO closings.
Mr. Moreda del Valle's practice areas include collections, bankruptcy, business law, landlord-tenant issues, medical malpractice, estate planning, and additional practice areas such as notary public and creditor's rights. In the area of business law, he has experience with business contracts, finance, litigation, franchising, mergers & acquisitions, and partnership & shareholder disputes. In the area of medical malpractice, he has worked on cases involving birth injury, medical misdiagnosis, pharmacy errors, and surgical errors. He is also experienced in estate planning matters such as guardianship & conservatorship, estate administration, health care directives, trusts, and wills.
Mr. Moreda del Valle is fluent in both English and Spanish, and he does not charge any fees for his legal services. He is a highly skilled and knowledgeable lawyer who is dedicated to providing his clients with the best possible legal representation.
In addition to his professional experience, Mr. Moreda del Valle has received numerous awards and recognitions for his outstanding work in the legal field. One such award is the Antonio Fernós López-Cepero Award, which he received from the Interamerican University of Puerto Rico, School of Law in 2016. This award was given to him in recognition of his academic excellence, as he achieved a 4.00 GPA in the LLM Program. This achievement demonstrates Mr. Moreda del Valle's dedication to his work and his commitment to excellence.
Mr. Moreda del Valle is an active member of several professional associations, including the American Bankruptcy Institute and the Puerto Rico Bar. He has been a member of the American Bankruptcy Institute since 2013 and currently holds membership № 575678. He has also been a member of the Puerto Rico Bar since 2011 and holds membership № 19124. These professional associations demonstrate Mr. Moreda del Valle's commitment to staying up-to-date with the latest developments in his field and his desire to provide the best possible service to his clients.