Juan Rafael González-Muñoz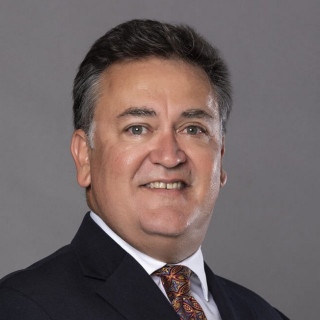 | | |
| --- | --- |
| Name: | Juan Rafael González-Muñoz |
| Location: | Puerto Rico, San Juan County, San Juan |
| General Information: | 37 years of experience | Personal Injury, Civil Rights | Puerto Rico |
| Contact Information: | (787) 707-0802 |
Mr. González-Muñoz began his legal career in 1986 as a staff attorney in the Federal Litigation Division of the Puerto Rico Department of Justice. During his time there, he gained ample jury trial and motion pleading experience in civil litigation in federal court. In 1989, he was promoted to Supervising Attorney in charge of his own caseload and that of five staff attorneys related to civil rights and constitutional law litigation in the areas of political discrimination in employment, prisoner rights, police brutality claims, and extraordinary writs. He was also responsible for handling cases before the United States Court of Appeals for the First Circuit and has continued to argue extensively at the appellate level.
As a seasoned litigator, Mr. González-Muñoz has a proven track record of success in representing his clients' interests in the courtroom. He is well-versed in the intricacies of civil jury trials and has the knowledge and experience necessary to effectively navigate the legal system.
His practice areas include:
Personal Injury: Animal & Dog Bites, Brain Injury, Car Accidents, Construction Accidents, Motorcycle Accidents, Premises Liability, Truck Accidents, Wrongful Death.
Civil Rights: Americans with Disabilities Act (ADA), Discrimination, Employment, Fair Housing, Police Misconduct, Privacy Law.
Additional Practice Areas: (to be added)
Mr. González-Muñoz is licensed to practice law in multiple jurisdictions, including Puerto Rico, Colegio de Abogados y Abogadas de Puerto Rico since 1986, 1st Circuit, and the U.S. Supreme Court.
He offers a free consultation and contingency fee arrangements for his clients. In addition, he is fluent in both English and Spanish, with proficiency in speaking and writing in both languages.
In addition to his professional experience, Juan has received numerous awards recognizing his exceptional legal work. These awards are a testament to his dedication, professionalism, and expertise in the field. He is highly respected among his peers and clients alike, and his commitment to providing excellent legal services is unwavering.
As a member of various professional associations, Juan keeps abreast of the latest developments in the legal industry. He is an active member of these associations and regularly participates in seminars, conferences, and workshops that help him keep his skills up to date. Additionally, he has earned several certifications that prove his knowledge and expertise in various areas of law.