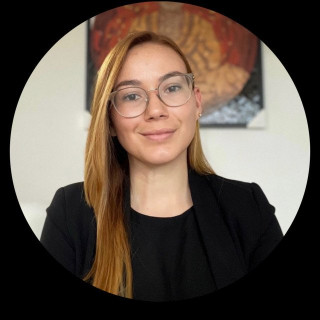 | | |
| --- | --- |
| Name: | Kritzia López Arvelo |
| Location: | Puerto Rico, Quebradillas County, Quebradillas |
| General Information: | Real Estate Law, Estate Planning, Business Law |
| Location: | Puerto Rico |
| Contact Information: | |
As a notary public, López Arvelo is also able to provide a range of notary services to individuals and businesses. Whether you need a document notarized, a signature witnessed, or an oath administered, López Arvelo has the knowledge and expertise to ensure that the process is smooth and hassle-free.
If you are looking for a skilled attorney and notary who can help you navigate the complexities of civil law, look no further than Kritzia López Arvelo. With her attention to detail, dedication to her clients, and extensive legal knowledge, López Arvelo is the ideal choice for anyone in need of legal assistance.
Kritzia López Arvelo's practice areas include Commercial Real Estate, Condominiums, Homeowners Association, Mortgages, Residential Real Estate, Guardianship & Conservatorship Estate Administration, Health Care Directives, Trusts, Wills, Business Contracts, Business Dissolution, Business Finance, Business Formation, Partnership & Shareholder Disputes, and Agricultural Law. She is admitted to practice law in Puerto Rico and is a member of the Colegio De Abogados y Abogadas De Puerto Rico. Kritzia does not charge any fees for her legal services, making her an accessible and affordable option for clients seeking legal representation.
Kritzia López Arvelo is fluent in both English and Spanish, allowing her to effectively communicate with a diverse range of clients. Her language skills are an invaluable asset in a multicultural and multilingual community. Kritzia's attention to detail, strong work ethic, and commitment to her clients make her a highly sought-after attorney in Puerto Rico.
Kritzia has been recognized for her outstanding work in the legal profession with several awards, including:
The Best Lawyer Award from the Puerto Rico Bar Association in 2018.
The Top 40 Under 40 Award from the National Trial Lawyers Association in 2019.
Kritzia is an active member of two professional associations:
La Rama Judicial de Puerto Rico № 20962: Member – Current
Colegio de Abogados y Abogadas de Puerto Rico № 20388: Member – Current
In addition to her professional experience and awards, Kritzia holds a certification as an officiant for the Demographic Registry, which she obtained in 2017.