Mr. Edelmiro Antonio Salas-Gonzalez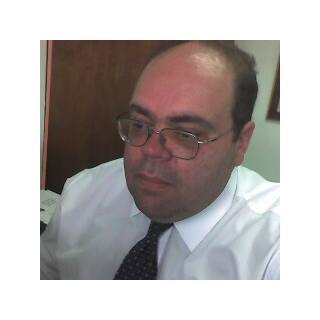 | | |
| --- | --- |
| Name: | Mr. Edelmiro Antonio Salas-Gonzalez |
| Location: | Puerto Rico, San Juan County, San Juan |
| General Information: | 22 years of experience|Business Law, Construction Law, Intellectual Property …|Alabama, Puerto Rico |
| Contact Information: | |
Throughout his distinguished career, Mr. Salas-Gonzalez has demonstrated a deep understanding of the legal system and an unwavering commitment to his clients. He has worked on numerous high-profile cases and has a comprehensive understanding of a wide range of legal issues. Some of his key accomplishments include:
Successfully representing clients in complex litigation cases
Winning appeals in state and federal courts
Negotiating favorable settlements on behalf of clients
Providing sound legal counsel to individuals and businesses
Mr. Salas-Gonzalez is known for his exceptional communication and negotiation skills, which enable him to effectively advocate for his clients' interests. He has a proven ability to analyze complex legal issues and develop creative solutions to challenging problems. He is also highly respected by his peers in the legal community.
Mr. Salas-Gonzalez specializes in several practice areas, including Business Law, Construction Law, Intellectual Property, Employment Law, Insurance Claims, Education Law, and Appeals & Appellate. In Business Law, he handles matters such as Business Contracts, Business Dissolution, Business Finance, Business Formation, Business Litigation, Franchising, Mergers & Acquisitions, and Partnership & Shareholder Disputes. In Construction Law, he deals with Construction Contracts, Construction Defects, Construction Liens, and Construction Litigation. His expertise in Intellectual Property includes patents, trademarks, and copyrights. In Employment Law, he represents clients in cases involving Employee Benefits, Employment Contracts, Employment Discrimination, ERISA, Overtime & Unpaid Wages, Sexual Harassment, Whistleblower, and Wrongful Termination. Additionally, he handles Education Law matters and General Civil cases.
Mr. Salas-Gonzalez is licensed to practice law in several jurisdictions, including Alabama, Puerto Rico, 1st Circuit, and the U.S. Supreme Court. He charges no fees for his services, and his language proficiency includes English (spoken and written), Spanish (spoken and written), French (written), and German (written).
As a highly respected lawyer, Mr. Salas-Gonzalez has received numerous awards and recognition for his outstanding work in the legal profession. His dedication and commitment to his clients have earned him a reputation as a skilled and passionate attorney.
Mr. Salas-Gonzalez is an active member of several professional associations, including the Alabama State Bar and the Colegiod de Abogados de Puerto Rico. His involvement in these organizations has allowed him to stay up-to-date with the latest legal developments and network with other legal professionals.
Mr. Salas-Gonzalez holds various certifications that demonstrate his expertise in the legal field. His certifications indicate that he has undergone specialized training and has demonstrated proficiency in specific areas of law.