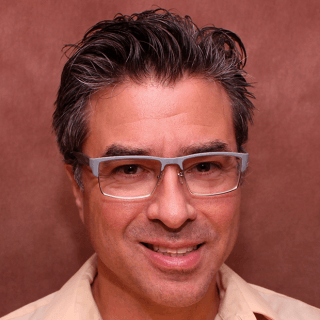 | | |
| --- | --- |
| Name: | Olivencia |
| Location: | Puerto Rico, San Juan County, San Juan, Ramon |
| General Information: | 21 years of experience | Probate, Real Estate Law | New York, Puerto Rico |
| Contact Information: | |
If you're seeking legal services in estate law or real estate, Olivencia encourages you to visit their website. There, you can fill out an online form to evaluate your case and determine if Olivencia is the right fit for you. All inquiries will be answered within 1-3 business days, ensuring a prompt and personalized response to your legal needs.
When working with Olivencia, you can trust that you're getting the best possible legal representation. Their experience, bilingualism, and dedication to client satisfaction make them an ideal choice for anyone seeking legal counsel in Puerto Rico or New York. Contact Olivencia today to learn more about their services and how they can help you achieve your legal goals.
Olivencia has extensive experience in several practice areas, including Probate Administration and Real Estate Law, where he specializes in Commercial Real Estate, Easements, Mortgages, and Residential Real Estate. In addition, he is also a Notary Public. His expertise is recognized in various jurisdictions, including New York, Puerto Rico, 1st Circuit, U.S. Supreme Court, and the US District Court for the District of PR.
Olivenica's fees are reasonable, and he offers a free consultation for his clients, which is available only online. He accepts various payment methods such as Credit cards, PayPal, Venmo, direct deposit, and wire transfer.
Olivencia is fluent in both English and Spanish, which makes him an excellent communicator with a diverse range of clients. He is capable of providing legal services in both languages, making him a valuable asset to his clients.
Prior to their work as a contract attorney, Olivencia served as an attorney at the Puerto Rico Department of Justice, where they worked for four years in the Office of Legal Counsel and for four years in the Office of Civil Litigation. As an attorney at the Office of Legal Counsel, Olivencia drafted legal opinions for the Attorney General in response to requests from various agencies within the Executive Branch. In the Office of Civil Litigation, Olivencia represented the public sector in multiple judicial and administrative civil cases at both the state and federal court levels. Olivencia's exceptional skills in legal research, writing, and advocacy have earned them numerous accolades and recognitions.
Olivencia is an active member of several professional associations, including the American Bar Association and the Puerto Rico Bar Association. Olivencia is also a certified attorney with the Puerto Rico Judicial Branch. These certifications demonstrate Olivencia's commitment to staying up-to-date on the latest legal developments and their dedication to providing the best possible legal services to their clients.
In addition to his publications, Olivencia has also participated in various speaking engagements. Through his speeches, he has shared his expertise and insights on topics related to Latino politics and social justice. Olivencia's speaking engagements have allowed him to engage with audiences from diverse backgrounds, helping to increase awareness and understanding of important issues affecting marginalized communities.
Overall, Olivencia's contributions to the field of law and Latino politics are impressive. His research, writing, and speaking engagements demonstrate his commitment to social justice and his expertise in this field. Olivencia's experience and skills make him a valuable asset to any organization looking to make a positive impact on marginalized communities.