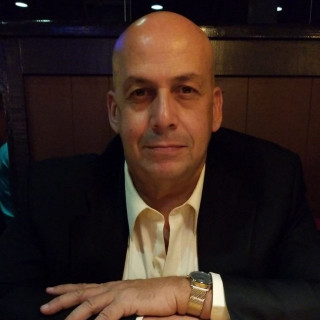 | | |
| --- | --- |
| Name: | Pagan-Colon |
| Location: | Puerto Rico, San Juan County, San Juan, Rafael |
| General Information: | 11 years of experience | Business Law, Consumer Law, Family Law … | Puerto Rico |
| Contact Information: | |
Pagan-Colon is an experienced public speaker and has offered seminars and workshops on various topics, including powers of attorney, wills, pre-nuptial agreements, project management, risk management, and system development methodologies. He has delivered these seminars and workshops throughout Puerto Rico, Dominican Republic, Mexico, and Venezuela, where he has also managed information technology and management consulting projects.
With his diverse experience, Pagan-Colon is a skilled and knowledgeable professional who can bring value to any organization. His ability to provide expert legal advice, business consulting, and information technology management makes him a sought-after professional in the industry. Pagan-Colon's skills and expertise are highly respected by his peers, making him a valuable asset to any team he works with.
Pagan-Colon's practice areas include a wide range of legal specialties, including business law, consumer law, family law, probate, divorce, real estate law, foreclosure defense, collections, personal injury, government and administrative law, appeals and appellate law, arbitration and mediation, animal and dog law, and social security disability. He is a versatile and experienced attorney who can provide expert legal advice and representation in various areas of law.
In addition to being licensed to practice law in Puerto Rico, Pagan-Colon is also a member of the Colegio de Abogados y Abogadas de Puerto Rico, with an ID number of 19512. Since 2012, he has been admitted to practice law in Puerto Rico, and he offers his legal services to clients free of charge. Pagan-Colon is fluent in both English and Spanish, making him accessible to a wide range of clients.
Pagan-Colon's professional experience extends beyond the legal field, having also held positions in information systems, production management, and consulting. Notable achievements include:
Acting Information Systems Director/Special Aide to the Research & Technology VP at the University of Puerto Rico, Central Administration, supervising a staff of 42 people and an operational budget of approximately $6,435,000
Production Manager, MIS at Suez Lyonnaise/Ondeo Puerto Rico, negotiating and implementing a $3 Million purchase to upgrade to an IBM z800 Mainframe and Shark storage technology, reducing monthly operational power expense by 48%
Redesigned the process by which a public utility corporation acquires and controls consumption of chemical products, contracting and leading efforts to develop a web-based application to run over an Intranet
Senior Consultant at James Martin & Co., Inc, reducing the time required by a Health Management Organization to issue 2,000+ W-2 forms from 2 people-weeks to a single day and establishing a preliminary information architecture for a Venezuelan oil company's gas division
Pagan-Colon's dedication to the legal profession extends beyond their professional experience. They have received awards for their work and are actively involved in professional associations and pro bono work. Notable affiliations and certifications include:
La Rama Judicial de Puerto Rico № 18691: Member
Pro Bono, Inc. № 19512: Lawyer
Puerto Rico Notary College № 4551: Notary
Puerto Rico Bar College (Colegio de Abogados y Abogadas de Puerto Rico) № 19512: Member
Certified Data Professional: American Institute for Certification of Computer Professionals 1987
Activities include providing free legal services to low-income individuals through the Puerto Rico Bar Colleges affiliation with Pro Bono, Inc., providing free notary services to low-income persons through the Colleges Notaries for Puerto Rico program, and serving as a member of the Colleges Veterans Affairs Commission since 2013.
Pagan-Colon is also a sought-after speaker and has presented on a wide range of legal topics. His speaking engagements include:
Powers of attorney & Wills: Legal Manifestations of the will, Guaynabo, Puerto Rico: 2020 Torrimar Methodist Church.
Marital Pre-Nups: From Inmutability to Relative Flexibility, San Juan, Puerto Rico: 2019.
Powers of Attorney: Legal Empowerment of People, Guaynabo, Puerto Rico: 2019 Torrimar Methodist Church.
Ethical Use of Technology, San Juan, Puerto Rico: 2009 University of Puerto Rico, Central Administration.
Project Administration & Control, Bayamon, Puerto Rico: 2000 Inter American University.
Information Engineering Workshop, Ciudad Mexico, Estados Unidos de Mexico: 1996 PEMEX.
Business Area Analysis Workshop, Puerto La Cruz, Venezuela: 1995 CORPOVEN.
Information Strategy Planning Workshop, Santo Domingo, Dominican Republic: 1994 Centro Profesional de Informatica.
Techniques for Building Strategic Business Systems, Caribe Com 90, San Juan, Puerto Rico: 1990.
Through his speaking engagements, Pagan-Colon has demonstrated his ability to communicate complex legal concepts in an engaging and understandable way. He is able to connect with his audience and make the law accessible to everyone.