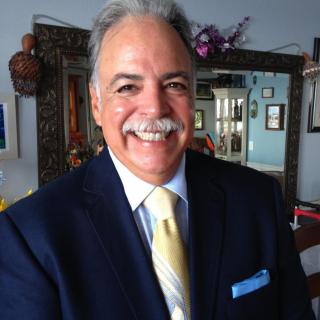 | | |
| --- | --- |
| Name: | Pola Jr. |
| Location: | Puerto Rico, San Juan County, San Juan, Frank |
| General Information: | 42 years of experience | Criminal Law, Appeals & Appellate, Business Law… | Louisiana, Puerto Rico |
| Contact Information: | |
During his career, Pola Jr. has handled a variety of legal matters, ranging from civil litigation to criminal defense. His extensive experience has allowed him to develop a deep understanding of the legal system and its intricacies, making him a valuable asset to any legal team.
Throughout his career, Pola Jr. has demonstrated a commitment to providing exceptional legal services to his clients. He takes pride in his work and strives to achieve the best possible outcomes for his clients. With his vast experience and exceptional legal skills, Pola Jr. is a top choice for anyone seeking a highly skilled and dedicated lawyer.
With over four decades of experience, Pola Jr. is admitted to practice in Louisiana (since 1981), Puerto Rico (since 1980), the 1st Circuit (since 1984), the 5th Circuit (since 1981), and the U.S. Supreme Court (since 1988). He offers a free consultation and works on a contingent fee basis. Pola Jr. is fluent in English and Spanish, both spoken and written.
Pola Jr. is a versatile lawyer with a proven track record of success in his practice areas. He has represented clients in various legal matters, including criminal defense, business disputes, divorce and family law, immigration, personal injury, and probate. He has also worked on complex cases involving white-collar crime, such as embezzlement, securities fraud, and tax evasion. Pola Jr. is dedicated to providing his clients with personalized attention, aggressive representation, and favorable results. He is a skilled negotiator and litigator, with a deep understanding of the law and the legal system.