Gilberto J Oliveras Maldonado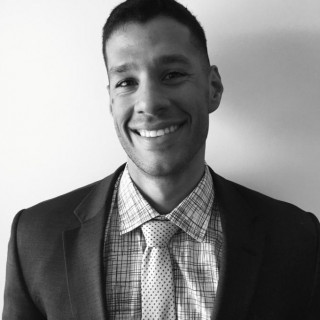 | | |
| --- | --- |
| Name: | Gilberto J Oliveras Maldonado |
| Location: | Puerto Rico, San Juan County, San Juan |
| General Information: | 3 years of experience | Trademarks, Arbitration & Mediation, Entertainment & Sports Law … | Puerto Rico |
| Contact Information: | |
As a Sports Law attorney, Gilberto has helped clients navigate complex legal issues in the sports industry. He has assisted with contract negotiations, disputes, and compliance matters. His experience in Sports Management has also given him a unique perspective on the business side of sports. He has advised clients on marketing, branding, and sponsorship deals.
Gilberto's expertise in Entertainment Law has made him a go-to attorney for clients in the entertainment industry. He has assisted with contract negotiations, intellectual property disputes, and licensing agreements. His knowledge of Contracts and Labor Law has also been invaluable to clients in various industries. He has helped negotiate employment contracts, non-compete agreements, and severance packages.
Overall, Gilberto J Oliveras Maldonado is a highly skilled lawyer with an impressive track record of success. His expertise in Sports Law, Sports Management, Entertainment Law, Contracts, Intellectual Property, and Labor Law make him a valuable asset to any client seeking legal counsel in these areas.
Gilberto's practice areas include Trademarks (Trademark Litigation, Trademark Registration), Arbitration & Mediation (Business Arbitration, Consumer Arbitration, Family Arbitration), Entertainment & Sports Law, and Intellectual Property. Additionally, he has experience in Sports Law and Sports Management. His broad range of expertise allows him to provide comprehensive legal services to his clients and ensures that their needs are met.
Gilberto is admitted to practice in Puerto Rico by the Colegio de Abogados y Abogadas de Puerto Rico, with an ID Number of 21821 since 2019. He offers his services with no fees and is fluent in both English (spoken and written) and Spanish (spoken and written). His dedication to his clients and his commitment to excellence make him an exceptional lawyer, and his diverse skill set allows him to offer unique and tailored legal solutions to each of his clients.
Mr. Oliveras Maldonado has received numerous awards and recognitions throughout his career for his exceptional legal work. These awards are a testament to his commitment to excellence and his ability to deliver outstanding results for his clients.
As a member of several professional associations, including the La Rama Judicial de Puerto Rico and the American Bar Association, Mr. Oliveras Maldonado is committed to staying up-to-date with the latest legal developments and best practices. He is also a member of the Colegio de Abogados y Abogadas de Puerto Rico, where he actively participates in legal advocacy and community outreach initiatives.
In addition to his professional experience and affiliations, Mr. Oliveras Maldonado holds several certifications that demonstrate his expertise in various areas of law. These include the Fundamentals of Global Sports Management from NYU, Doping: Sports, Organizations and Sciences from the University of Lausanne, Sports Marketing from Northwestern University, and an ESports Specialization from UC Irvine. These certifications are a testament to his commitment to ongoing professional development and his dedication to providing the highest level of legal services to his clients.