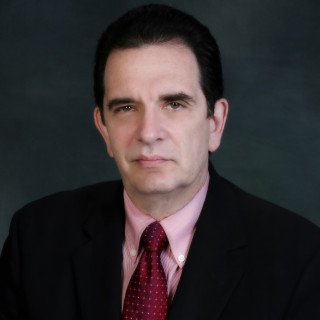 | | |
| --- | --- |
| Name: | Jaime Aponte-Parsi |
| Location: | Puerto Rico, San Juan County, San Juan |
| General Information: | 44 years of experience | Business Law, Real Estate Law, Tax Law … | Puerto Rico |
| Contact Information: | |
Mr. Aponte-Parsi's expertise in civil law and common law, coupled with his fluency in English, Spanish, and French, enables him to provide comprehensive services to his clients. He works closely with Puerto Rico co-counsel in environmental affairs and labor and employment matters, ensuring that his clients receive the best possible representation. Additionally, his law firm has acted as Puerto Rico counsel to stateside firms in mergers and acquisitions and has negotiated tax incentives packages from the Commonwealth of Puerto Rico for various industries, including manufacturers, export businesses, renewable energy generators and suppliers, and tourism-related businesses. The firm also handles commercial contracts and transactions, resolves disputes with distributors, and handles real estate and financial transactions, including leases and sales, condominium conversions, estate settlements, and commercial litigation.
Mr. Aponte-Parsi's commitment to serving the legal community extends beyond his law practice. He serves as a public arbitrator and Chairman in securities cases for the Financial Industry Regulatory Authority (FINRA). His dedication to his clients and his profession has earned him a well-deserved reputation as a knowledgeable and trustworthy attorney.
Jaime's diverse practice areas include Business Law, Real Estate Law, Tax Law, Estate Planning, Arbitration, and Mediation. He has successfully represented clients in matters such as business contracts, mergers and acquisitions, real estate transactions, tax planning and litigation, and estate administration. Additionally, Jaime is fluent in English, Spanish, and French, which enables him to provide legal services to clients from various backgrounds.
Jaime is licensed to practice law in Puerto Rico, where he has been admitted to the Colegio de Abogados y Abogadas de Puerto Rico since 1978. He is also admitted to the U.S. District Court for Puerto Rico since 1979. Jaime offers a free initial consultation to identify the client's legal needs and to propose an engagement proposal if accepted by the client. His hourly rates range from $180 to $225, depending on the attorney and the type of legal matter.
Throughout his career, Jaime Aponte-Parsi has earned numerous awards and recognitions for his exceptional work in the legal field. Although specific awards are not listed, it is clear that his expertise has been widely recognized. He is also an active member of several professional associations, including the Asociación de Abogados de Puerto Rico (where he holds № 6076), the Puerto Rico Lawyers Association (where he also holds № 6076), and the Colegio de Notarios (where he holds № 055). Additionally, he has served as a Public Arbitrator and Chairman for FINRA since 2002.
Jaime Aponte-Parsi's legal expertise is further supported by his certifications, although these are not specified in the given information. With his extensive experience in corporate law and banking, as well as his leadership roles in various legal organizations, Jaime Aponte-Parsi is a highly qualified lawyer with a wealth of knowledge and skills to offer any organization.