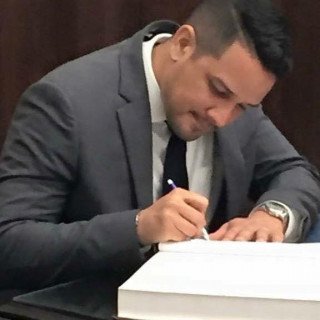 | | |
| --- | --- |
| Name: | Jose M. Rivera Santos |
| Location: | Puerto Rico, Ponce County, Ponce |
| General Information: | 9 years of experience|Family Law, Divorce, Criminal Law …|Puerto Rico |
| Contact Information: | |
Jose has developed an extensive range of skills and experience in general litigation practice, which includes but is not limited to:
Civil procedures
Family law, divorce litigation and child custody cases
Criminal defense
Administrative procedures
Immigration procedures
Probate law
Labor law
Collections
Wills and testaments
Neighbor disputes
TROs
Property law, real estate, evictions, and torts
Diverse contracts, property regime, and complete aspects of condominium laws
Appeals and appellate procedures
During his early years, Jose worked as an assistant to different attorneys and judges from the First Instance Court. This provided him with valuable experience in drafting, research, negotiation, defense, litigation, and other skills, which motivated him to pursue an active litigation career.
Mr. Rivera Santos is proficient in various areas of law, including Family Law, Divorce, Criminal Law, Domestic Violence, Collections, Civil Rights, Personal Injury, Appeals & Appellate, DUI & DWI, Immigration Law, Insurance Claims, Medical Malpractice, Probate, Traffic Tickets, Foreclosure Defense, Gov & Administrative Law, Juvenile Law, Business Law, Consumer Law, Animal & Dog Law, Elder Law, Landlord Tenant, Products Liability, and Estate Planning. He also specializes in any type of order of protection/restraining order or TRO defense and litigation.
As a licensed lawyer in Puerto Rico since 2014 and admitted to practice in the Federal Circuit since 2014, Mr. Rivera Santos provides clients with top-notch legal representation in both state and federal courts. He offers free consultations, and his fees are contingent on the case, with retainers and additional information open to payment plans and payment arrangements for the client's convenience.
Mr. Rivera Santos is fluent in both Spanish and English, making him well-positioned to represent clients in Puerto Rico's diverse communities. He is a compassionate and dedicated advocate who works tirelessly to ensure his clients' legal needs are met, and their rights are protected.
Jose is an active member of several professional associations, where he has held various leadership positions. He is currently a member of the Puerto Rico Bar and has been since he began his legal career. Additionally, he is a member of Phi Alpha Delta Law Fraternity Diego Chapter since 2010, serving as VP of the International Law Association PUCPR in 2009 – 2010, and Counselor of the Environmental Law Organization PUCPR in 2009 – 2010. He also served as Treasurer of the Pro Consumer Affairs Association PURPC in 2008 – 2009.
Jose has also earned various certifications throughout his career, demonstrating his commitment to continuing education and professional development. In 2019, he earned an Advanced U.S. Immigration Law certification from the US Immigration Institute. He is also an Observer of Civil Rights for the Civil Rights Organization, Puerto Rico chapter, since 2009 and an Interpreter for the US Army since 2000.