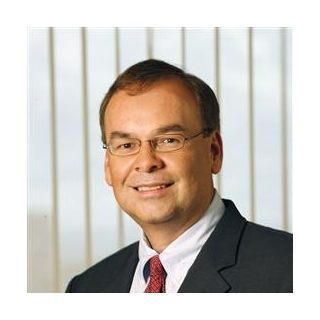 | | |
| --- | --- |
| Name: | Luis A. Aviles Esq. |
| Location: | Puerto Rico, San Juan County, San Juan |
| General Information: | 30 years of experience | Business Law, Energy, Oil & Gas Law | Puerto Rico |
| Contact Information: | |
Throughout his career, Luis A. Aviles Esq. has provided exceptional legal services to clients in various areas of law. Some of his notable achievements include:
Successfully defending clients in high-profile criminal cases
Winning numerous civil cases on behalf of his clients
Advising clients on complex corporate transactions
His extensive knowledge of Puerto Rico's legal system, combined with his passion for justice, has earned him a reputation as a highly skilled and respected lawyer. Luis A. Aviles Esq. is committed to providing his clients with the best possible legal representation and has a proven track record of achieving favorable outcomes.
Luis A. Aviles Esq. specializes in several practice areas, including Business Law and Energy, Oil & Gas Law. He has extensive experience in business contracts, finance, formation, and litigation, as well as franchising, mergers & acquisitions, and partnership & shareholder disputes. Additionally, he has a strong background in utilities law.
Luis A. Aviles Esq. is admitted to practice law in Puerto Rico since 1993 and the 1st Circuit since 1994. He is fluent in English, French, and Spanish, with proficiency in both spoken and written forms. His fees, rates, retainers, and other information will be discussed with the client.
Mr. Aviles' remarkable achievements in the legal field have been recognized by various professional associations. He has been a member of the American Bar Association since 1993 and has contributed significantly to its activities. His dedication to the profession and commitment to excellence have earned him great respect from his peers and colleagues.
Mr. Aviles has also obtained certification in Trial Advocacy from the National Association of Trial Attorneys. This certification is a testament to his skills and abilities in representing clients in court. It demonstrates his commitment to providing high-quality legal services and his determination to continuously improve his skills and knowledge in the field.
In addition to his academic achievements, Luis has been an active speaker in various legal events and conferences. He has shared his insights and expertise with audiences from different backgrounds, including lawyers, law students, and academics. His speaking engagements have covered a wide range of topics, including human rights, privacy, personality rights, and international business transactions. Luis's presentations are engaging, informative, and well-researched, making him a highly sought-after speaker in the legal community.