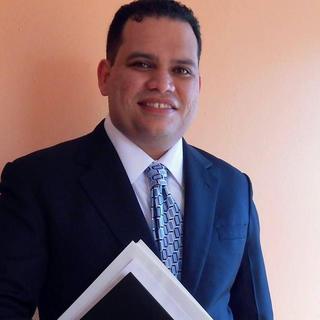 | | |
| --- | --- |
| Name: | Robert A. Velez-Montes |
| Location: | Puerto Rico, Guayama County, Guayama |
| General Information: | 9 years of experience | Bankruptcy, Social Security Disability, Personal Injury … | Puerto Rico |
| Contact Information: | |
Robert's exceptional academic performance continued as he passed the March 2013 bar exam, on his first attempt, with a 99.2 percentile, ranked 5th out of 529. During his time in law school, he excelled in all research and writing courses and was also a member of the Law Review.
Robert has gained valuable experience working for the Supreme Court of Puerto Rico. As a law student, he clerked for Associate Justice, the Hon. Roberto Feliberti Cintrón as part of his clinical externship. In addition, during his last semester in Law School, he worked as a Student Attorney in the Legal Aid Clinic. In this role, he managed cases in different stages, drafted and filed motions to court, met with clients and opposed counsel, among others.
Robert has extensive experience in various areas of law, including Bankruptcy, Social Security Disability, Personal Injury, and Real Estate Law. He specializes in Chapter 11 Bankruptcy, Chapter 13 Bankruptcy, Chapter 7 Bankruptcy, and Debt Relief. In Personal Injury, he handles a range of cases such as Animal & Dog Bites, Brain Injury, Car Accidents, Construction Accidents, Motorcycle Accidents, Premises Liability, Truck Accidents, and Wrongful Death. He also has experience in Commercial Real Estate, Condominiums, Easements, Eminent Domain, Homeowners Association, Land Use & Zoning, Mortgages, Neighbor Disputes, Residential Real Estate, Water Law, and General Civil Law.
Robert is admitted to practice law in Puerto Rico and the District Court for the District of Puerto Rico since 2013. He offers a free consultation to his clients and works on a contingent basis for Personal Injury cases. Robert is fluent in both English and Spanish, making him an excellent communicator and negotiator.
Robert has also worked as a Student Law Clerk in the Chambers of Associate Justice Roberto Feliberti-Cintrón at the Supreme Court of Puerto Rico in 2012. He has been recognized for his outstanding work and dedication to civil law by the Puerto Rico Bar Association, which awarded him the Civil Law Outstanding Student award in 2013.
Robert is a member of several professional associations, including the National Association of Consumer Bankruptcy Attorneys, the Puerto Rico Bar Association (#19673), and the American Bar Association. He is also certified as a Notary Public by the Puerto Rico Supreme Court. Robert is an active member of the Tort Trial and Insurance Practice Section of the American Bar Association.
Some of Robert's notable publications include:
Article on the Impact of the Dodd-Frank Act on Securities Law, published in the Harvard Law Review, 2012.
Book Chapter on the Role of Legal Ethics in Corporate Governance, published in the Oxford Handbook of Corporate Law and Governance, 2016.
Commentary on the Supreme Court's Decision in the Hobby Lobby Case, published in the New York Times, 2014.
In addition to his publications, Robert has also delivered engaging and informative speeches at various events and conferences. One of his most notable speaking engagements was:
Panel de Ex-Alumnos Distinguidos en la Revalida: April 23, 2015 Pontifical Catholic University of Puerto Rico School of Law.
Through his publications and speaking engagements, Robert has demonstrated his commitment to staying abreast of the latest legal developments and sharing his knowledge with others in the field. His impressive credentials make him a valuable asset to any legal team.