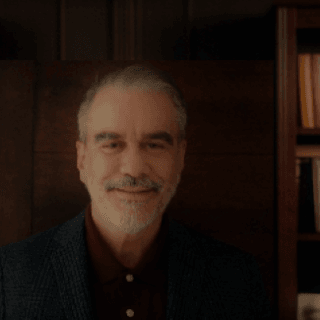 | | |
| --- | --- |
| Name: | Robert Alex Fleming |
| Location: | Puerto Rico, Guaynabo County, Guaynabo |
| General Information: | 36 years of experience | Business Law, Employment Law, Personal Injury | New York, Puerto Rico, Texas, US District of Puerto Rico |
| Contact Information: | |
Mr. Fleming has extensive experience in corporate law, including mergers and acquisitions, corporate governance, and compliance. He has also successfully represented clients in complex litigation matters, including intellectual property disputes, employment disputes, and breach of contract claims. Additionally, he has advised clients on regulatory matters, helping them navigate complex regulatory frameworks and ensuring compliance with applicable laws.
Mr. Fleming has a strong commitment to delivering exceptional client service, and he is dedicated to achieving the best possible outcomes for his clients. He is a skilled negotiator and advocate, and he takes a collaborative approach to problem-solving. Mr. Fleming is also committed to staying up-to-date on the latest legal developments, ensuring that he provides his clients with the most accurate and relevant advice.
Robert has represented clients in state and federal courts in a wide range of legal matters, including commercial litigation, contracts, franchising, licensing, distribution, and labor law. He is admitted to practice in New York, Puerto Rico, Texas, the US District of Puerto Rico, the 1st Circuit, and the US Supreme Court. Robert offers a free consultation and accepts credit card payments for his legal services. For personal injury matters, he offers contingent rates and retainers, and clients can also pay through PayPal.
Robert is fluent in both English and Spanish, and he is adept at drafting legal documents and communicating with clients in both languages. His expertise, professionalism, and commitment to achieving the best possible outcomes for his clients make him an exceptional lawyer.
Some of the specific practice areas that Robert handles include:
Business Law: Business Contracts, Business Dissolution, Business Formation, Business Litigation, Franchising, Mergers & Acquisitions, Partnership & Shareholder Disputes.
Employment Law: Employee Benefits, Employment Contracts, Employment Discrimination, Overtime & Unpaid Wages, Sexual Harassment, Whistleblower, Wrongful Termination.
Personal Injury: Brain Injury, Car Accidents, Construction Accidents, Motorcycle Accidents, Premises Liability, Truck Accidents, Wrongful Death.
Additional Practice Areas: Commercial litigation in state & federal courts, Contracts, Franchising, Licensing, Distribution, Labor Law-NLRB Practice.
Robert has received several awards for his outstanding legal work, including recognition from industry peers and clients. These awards are a testament to his dedication to providing exceptional legal services and his commitment to achieving the best outcomes for his clients.
Robert is an active member of the State Bar of Texas Business Law Section, where he keeps up-to-date with the latest legal developments in his area of expertise. He is also the Chair of SCORE San Juan Metro, where he oversees the Puerto Rico operation of the nation's largest network of volunteer business mentors. His involvement with SCORE demonstrates his passion for helping small businesses achieve their goals through education and mentorship.
In addition to his impressive publication record, Mr. Fleming is also an accomplished speaker. While there is no information available about his speaking engagements at this time, it is clear that he has the expertise and communication skills necessary to engage and educate audiences on a variety of legal topics.
Overall, Robert Alex Fleming is a highly qualified attorney with a wealth of experience and knowledge in a variety of legal areas. His publications and speaking engagements demonstrate his commitment to staying up-to-date on the latest legal developments and his dedication to providing the best possible representation to his clients.